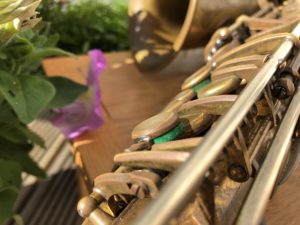 Exciting news! I am starting a new group for amateur saxophonists looking for an opportunity to play with others. I will initially be running a five-week series of rehearsals with an informal concert for friends and family in the final week. The rehearsals will take place at the Rothes Halls in Glenrothes on a Monday evening from 7-9pm.
Fife Community Sax Group will offer people of all ages the chance to play with others in a relaxed, supportive setting. The focus will be on learning the techniques of playing in an ensemble, which many learners do not have access to through individual lessons and practice. I will provide parts with a range of difficulties so that people feel comfortably challenged.
I hope you can join us for our first rehearsal on August 19th 2019. For further info and to register your interest, please visit this page.