Welcome
Hello and welcome to my site! Here you can find out all the latest info about my saxophone teaching and playing, including what I've been up to recently, and forthcoming events.
Latest news
Fife Music School open mornings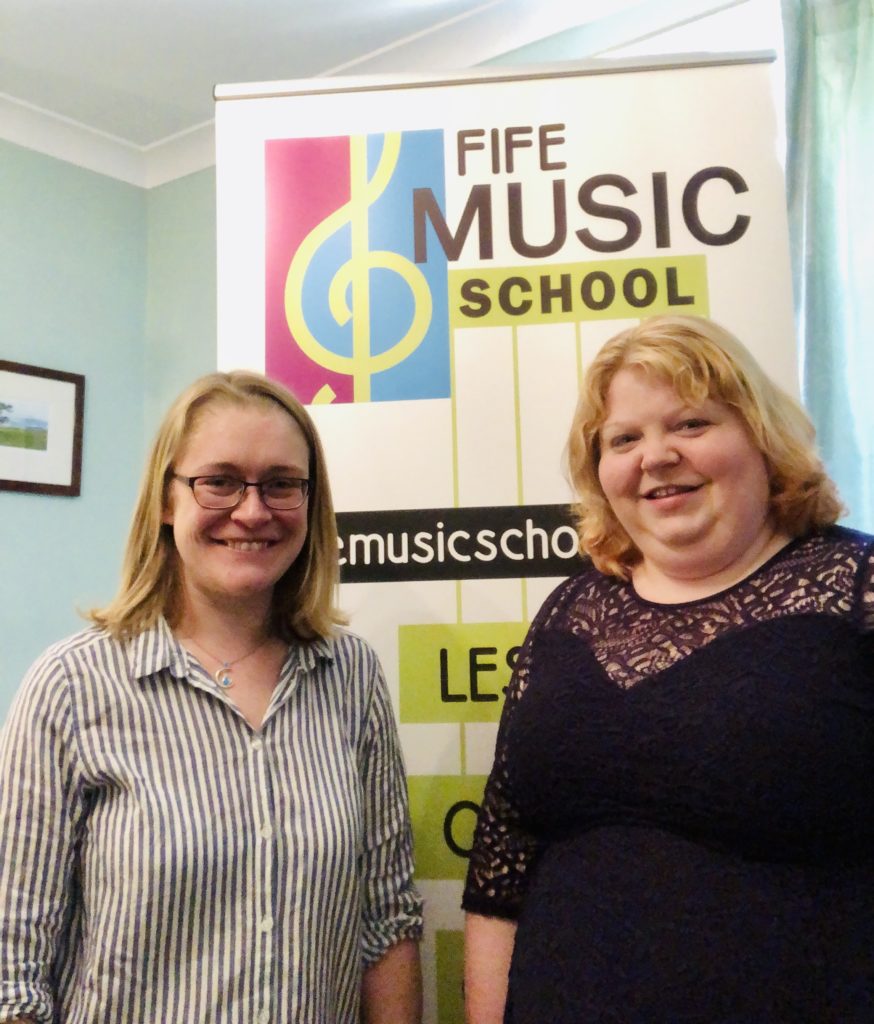 Myself and fellow saxophone-player Catherine Evison have been busy with Fife Music School over the last couple of months, which we launched with two open mornings at Viewforth Community Campus. We had a great time making music with a whole range of local folk from tiny tots to adult learners. It was great to meet you all, and we are grateful to everyone who gave us feedback. We've got some great ideas for classes starting in 2020, so keep an eye on the Fife Music School site for all the latest info.
Fife Sax School workshop days for saxophone players
I had a great time running two saxophone events recently – first we had our ensemble skills course for adult learners, followed the week after by the St Andrews University Music Centre's 'Come and Play Day'. It was great to meet saxophone players from many different walks of life and play through some fun music. Learning as part of a group can be a great addition to taking one-to-one lessons, so why not check out our latest events and sign up for a workshop in 2020?

Forthcoming saxophone workshops
We have some more Fife Community Sax Ensemble rehearsals planned for the new year, so do check out the Fife Sax School website for more information. Rehearsals take place in Kirkcaldy on Saturday mornings 9.30-11am and are open to all saxophone players ages 12 years and upwards. We are also planning to offer more 'ensemble skills for saxophone players' sessions which are designed for adult learners with less experience or confidence of playing in a group.
Forthcoming performances
I am currently busy in panto-land for this year's Glasgow King's Theatre production of Jack and the Beanstalk, and looking forward to performances in the new year with the Scottish Sax Ensemble and as well as playing with the St Andrews Renaissance Singers later in the year. I also have an exciting collaboration with the Candian group Ensemble Paramaribo to look forward to courtesy of Workers Union Ensemble!